So you've got an ear for fresh beats and think you've got what it takes to make your own. Now what? From choosing hardware and learning software, to making the beat and mixing the audio, it's no secret the learning process of producing music can be overwhelming. However, we've created a list of 10 essential tips that will help kick- start your music career by teaching you the ins and outs of what goes into becoming a producer. Follow these tips and you'll be cooking up bangers in no time.

1. Be a student of the game
You don't need a musical engineering degree to start making beats. Educate yourself. Music is a creative discipline, right? This means the techniques, rules, and concepts can take forever to understand, let alone master. The learning never ends and the best producers are the ones dedicated to doing so, non-stop.Not to mention, the amount of resources out there to help you learn is never-ending. You've got tutorials, articles, reviews, demos...take advantage of all the free resources available. With a load of information out there circulating, you have the opportunity to improve and expand your knowledge for the rest of your life.

2. Learn to dissect a track
An ear for music, skill, and talent is what separates rookies from the pros. When listening to your favorite music producers, don't just listen - train your ears. Begin to analyze and break down each song, noting the certain elements they use and what makes their track somethin' special. Study their methods – how they play their bass line, the rhythm, their pacing, and types of instruments they use. Breaking down a beat, you'll find a few key elements: a drum loop, music loop/sample, chords, melody, bassline/sub, and field recording. First familiarize yourself with each of these and understand the role they play in producing a smooth beat.
Your Digital Audio Workstation (DAW) is the canvas for your creations. Choosing the right one can be overwhelming when there are several heavy hitters on the market to choose from. So, let's break it down:
First off, the computer you plan to use will be a starting point in deciding on a DAW. Some are Mac-specific or Windows-only, and some are cross-compatible.
If you're using a Mac, Logic Pro X is a top choice. It's one of the most affordable, versatile DAW's available, with an impressive load of stock plugins for mixing and mastering. Big-name producers such as J. Cole, Kendrick Lamar, and Pharrell choose Logic to produce their beats.
For beginners with Windows OS and Mac, Ableton Live is a great option. It has a clean, well-kept interface and a vast library of stock sounds, instruments, effects, and samples, making it ideal for those just starting out.
FL Studio is the DAW of choice, and is compatible with both Mac and Windows. Although rated user-friendly by most, this program requires a bit more experience to take full advantage of all it has to offer. However, it has one of the most active online communities, which means finding support is only a click away.
The good thing about all the above mentioned – all 3 provide free demos, so go play around and sample each to determine which best fits your style.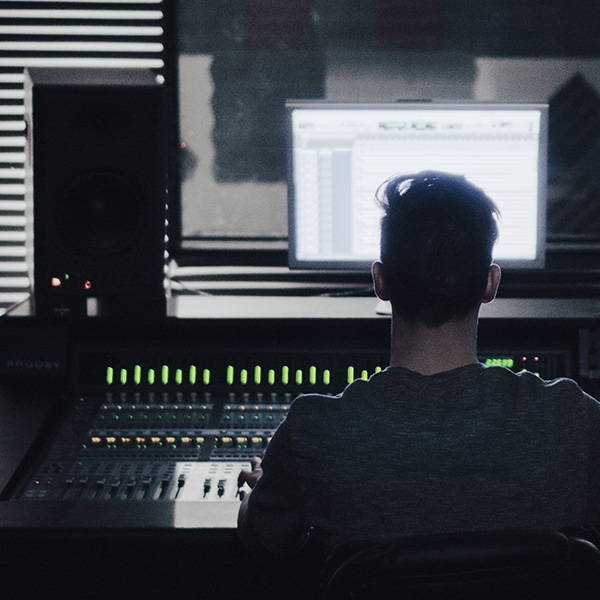 With the number of top-rated headphones on the market, finding the right ones can also take way too much time, so we'll save you the hassle. If your main use for the headphones is producing heavy beats, they should provide you with crisp highs and enhanced lows.

A necessary investment, choosing quality studio monitors that bump clearly... is crucial. Studio monitors are built to produce a very flat frequency so that producers can hear every bit of detail on a track. Without them, you won't be given a precise reproduction of the sound you're recording.

Considered one of the most important and powerful tools for producers, learning how to use Musical Instrument Digital Interface (MIDI) is worth the time and effort. The main benefit of MIDI is that you can easily edit a beat, note by note, with a more hands-on experience, as opposed to clicking all around on your PC. If you choose toput purchasing and learning how to navigate MIDI on hold, check out MIDI Kits that provide clean loops that can be downloaded directly to your DAW.

The list of reasons why every beginner producer should start here is a mile long. When starting out, it's not about being able to immediately deliver full-blown, original masterpieces and building a fan-base. Once you are able to successfully breakdown a track piece-by-piece, put yourself to the test and attempt to recreate your favorites from scratch. Remaking tracks allows you to get inside the producer's head, pick up on techniques they use, and figure out your own alternatives. Constant analyzing and experimenting is key to building your toolbox. This strategy is one of the best ways to learn, practice, and develop your skills, and will put on you the fast- track to producing your own, original beats.

So you've done your studying, some research, you've chosen your software and equipment, and now you feel ready to take a crack at making your own beat. What do you need? High-quality samples that help producers make better beats are flooding the Internet. Sample packs are key, which include hard-hitting drums, heavy 808s, catchy hi-hats, and unique musical samples to lay the foundation of a melody. However, don't be afraid to stray away from hip-hop specific packs. Borrowing elements from other genres usually gives you a more unique, personal sound. For example, that's why trap drums are ideal for hip-hop productions, as they share many of the same characteristics when it comes to heavy kicks, punchy snares, and deep 808s.

Teaming up with other like-minded producers is one of the best ways to learn. Creative exchanges challenge you to adapt to different types of styles, resulting in valuable learning experiences. Your weaknesses might be their strengths and vice- versa. Bass guitar loops might be your area of expertise, while trap kick patterns are theirs – bring them together and you could potentially create a gem. Although in-person collab allows for smoother work-flow, everything can be done virtually these days, which means you can choose to team up with a talented producer from anywhere in the world.

Mastering the art of making beats doesn't happen overnight. It takes time and then some; so don't get discouraged if you're not making tracks in the studio with big names right off the bat. Work hard and trust the process. If you love making music, stick to it and grind.

Explore our Youtube content and view the vast library of interviews, tutorials, and tips from professionals in the business. Stand on top of the shoulders of giants and develop your skills quickly and efficiently.