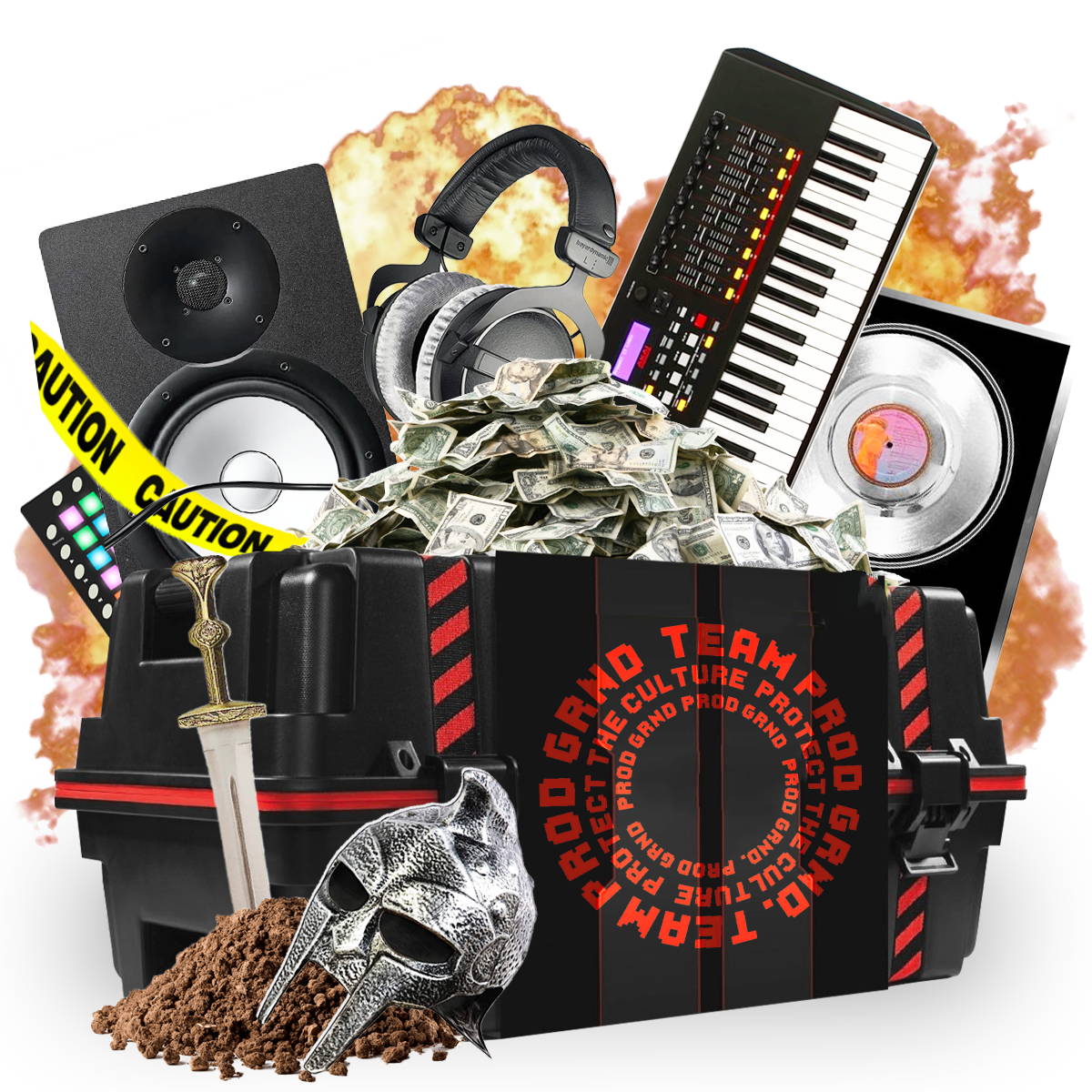 STEP 1: DOWNLOAD THE FREE TEASER
STEP 2: JOIN THE FULL VERSION WAITING LIST
** Be one of the first producers to purchase the full version of Producer Care Package Season One.
FULL VERSION RELEASES IN:
What is The Producer Care Package?
Team Producergrind​ presents their ​first-ever collaborative pack​ called the ​Producer Care Package: Season One. ​This ​TEASER pack​ is only a ​Preview of a much BIGGER Pack​ that will take your sounds to the next level.
This pack is not only providing the soundtrack for the end of 2020, we are also delivering an ​EXPERIENCE​ beyond our upcoming sound kit.This includes weeks of beat battles, contests, and giveaways including prizes​ such as cash, merch, gift cards, studio monitors, software plugins, DAW licenses, and even industry producer collabs!
How Does The Battle Work?
After downloading the teaser pack you will receive an email with instructions on how to submit your beat & qualify for the beat battle! The Battle will take place LIVE on the CEO Morning Show this Wednesday 10/21.
Out of the hundreds of producers that enter only ONE will walk away champion but EIGHT producers will leave with prizes including; $250Cashapp/Paypal Payment, GTRacing Gaming Chair, 4TB Lacie Hard Drive, DT770 Studio Monitor Headphones, Volca FM Synth, and $150 in Producergrind Gift Cards!