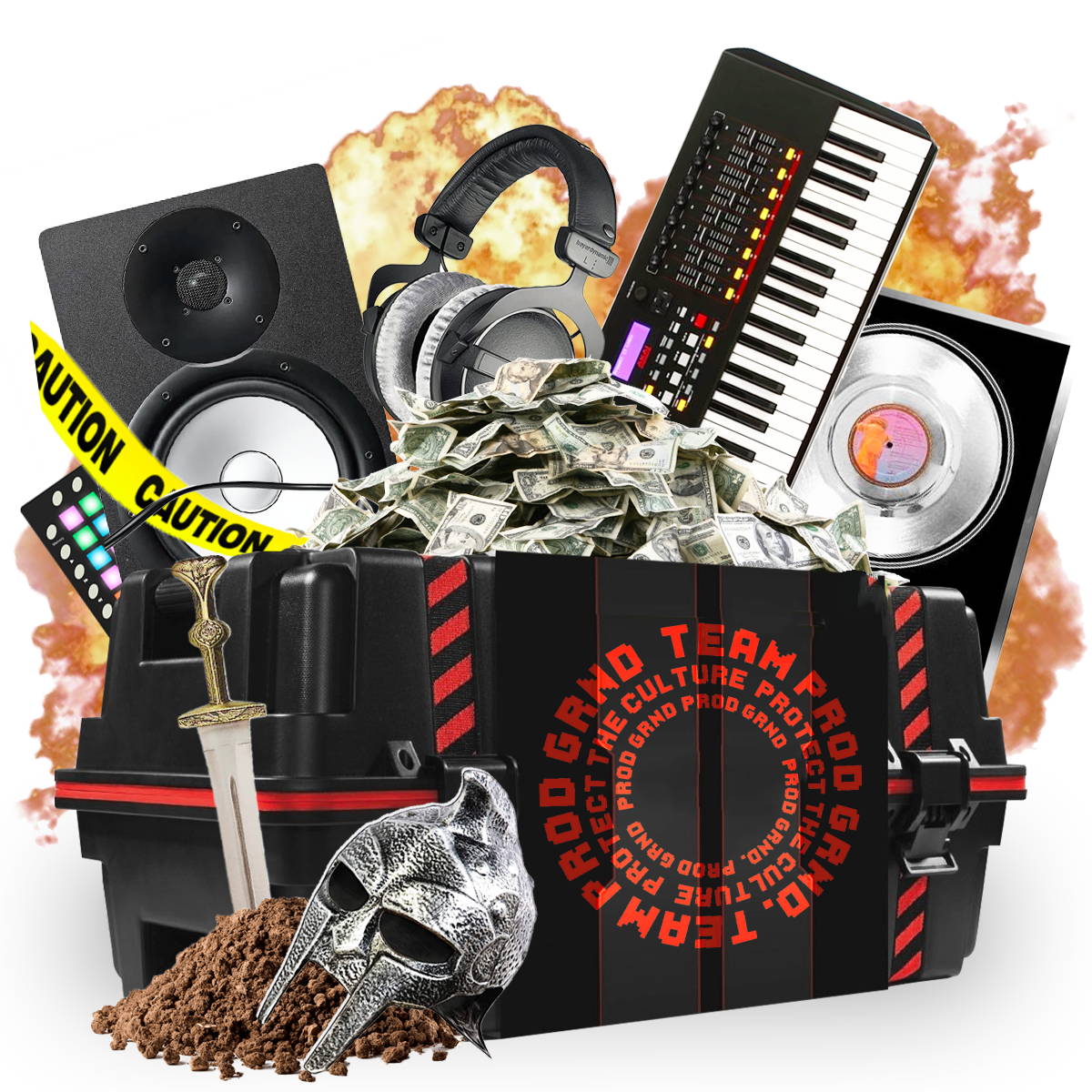 Download The FREE Teaser Pack👇

PREVIEW THE SAUCE INCLUDED (SCROLL DOWN)
Includes Full Compositions & Stems in WAV & MIDI Format
Moonlit Night 155 BPM Eb Min
Street Pain 160 BPM B Min
Top Notch Collection of Premium One-Shots for Crafting Your Own Samples
Bell Shot - One Hit Trap - C
Guitar Shot - Sunshine - Ab Min
Mallet Shot - Blue Candy Glock - C
Collection of Premium Drum Samples From The Best Drum Makers on The Team
What is The Producer Care Package?
Team Producergrind​ presents their ​first-ever collaborative pack​ called the ​Producer Care Package: Season One. ​This ​TEASER pack​ is only a ​Preview of a much BIGGER Pack​ that will take your sounds to the next level.
This pack is not only providing the soundtrack for the end of 2020, we are also delivering an ​EXPERIENCE​ beyond our upcoming sound kit.This includes weeks of beat battles, contests, and giveaways including prizes​ such as cash, merch, gift cards, studio monitors, software plugins, DAW licenses, and even industry producer collabs!
What Is Included In This Teaser Pack?
5 Melody Loops (MIDI & Stems Included) ​

5​ Drums (808, Hihat, Kick, Perc, Snare)

5 ​FL Studio Mixer Presets ​

FREE Entry Into Beat Battle
How Does The Battle Work?
After downloading the teaser pack you will receive an email with instructions on how to submit your beat & qualify for the beat battle! The Battle will take place LIVE on the CEO Morning Show this Wednesday 10/21.
Out of the hundreds of producers that enter only ONE will walk away champion but EIGHT producers will leave with prizes including; $250Cashapp/Paypal Payment, GTRacing Gaming Chair, 4TB Lacie Hard Drive, DT770 Studio Monitor Headphones, Volca FM Synth, and $150 in Producergrind Gift Cards!

Claim Your Teaser pack & battle Spot Now